Gourmet Gluten Free Breakfast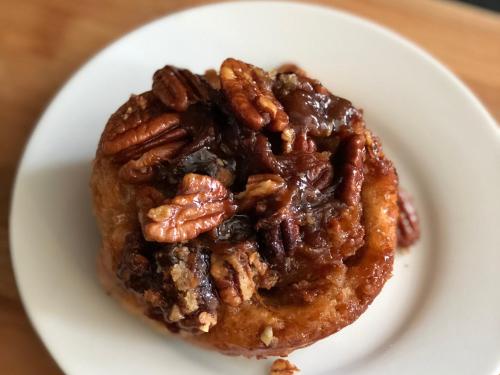 A full breakfast is prepared daily and served in our beautiful, large dining room or on our deck overlooking the garden. As breakfast is an important start to your day, the meal is prepared using the freshest ingredients from Napa's Farmers Market or our own garden, and we strive to use organic whenever possible. We are also fortunate to work with a number of talented local artisans and purveyors who supply us with wonderful specialty items. The menu at the Inn on Randolph varies daily.
Breakfast at the inn always begins with fresh roasted coffee - a special roasted blend for the Inn on Randolph prepared by Paupaiz Fine Coffee - and assorted teas and juice. Once seated, a gluten-free, two-course, plated breakfast will be served. The first course features items such as our homemade granola and fresh-made yogurt paired with seasonal fruit or homemade baked goods, followed by a hot entree.
We strive to accommodate any special dietary requirements, but please do let us know in advance so that we can prepare properly.
Breakfast is served at two seatings, 8:30AM and 9:15AM, and is included in the room rate. On those occasions when your schedule cannot accommodate this time frame (such as an early departure flight), or you simply prefer a lighter start to your day, please let us know in advance of your arrival and we will provide a continental alternative.
Cookbook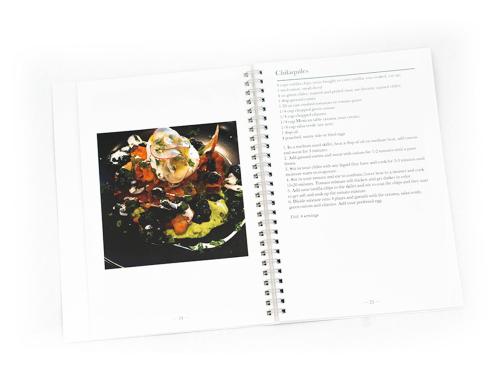 Now you can take home a cookbook with all of your favorite recipes, and share them with the people you love!
The cookbook is $25, and 10% of the proceeds go to support the Jameson Animal Rescue Ranch.