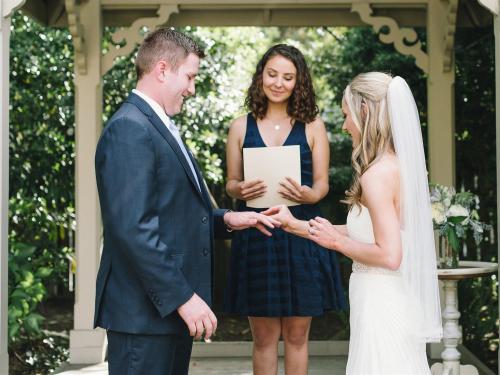 Located in historical downtown Napa, but feeling more like a country retreat, the property's meandering paths, fragrant blooms and tranquil water features provide a stunning backdrop for your wedding day.
Whether you are looking for an intimate elopement between just the two of you, or you are looking to invite family and friends, we have the perfect place for your special day.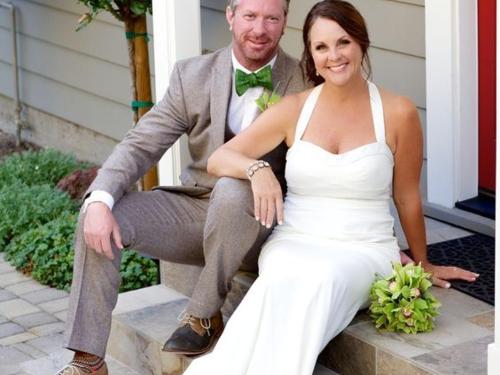 We have had the honor of being a part of beautiful ceremonies here on property, and we would love to be a part of yours.
Able to accommodate from 2 to 30, the property can be magically transformed for a ceremony, hors d'oeuvres reception or sit down dinner. We tailor each event to the guests and what they are hoping to see on their day!
Your dream wedding doesn't have to mean months of stressful planning, an extensive guest list or over-the-top budget. It really only needs the two of you, perhaps surrounded by a few of your nearest and dearest, and some expert help from the Inn on Randolph.
Our wedding planning begins with the most popular elements including a licensed minister, a beautiful wedding cake, sparkling wine for a toast, and your choice of location on property. Additional elements, such as a reception or a private dinner, may be added. Our Chef is amazing and can create a meal to remember right here on property.
When friends and family are scattered across the globe, having a venue where you can gather to share private moments before and after the ceremony is important. Whether it's an opportunity for immediate family members to get to know one another in an intimate atmosphere or time spent with your wedding party indulging in a few wedding traditions, the Inn on Randolph offers a great alternative to the "big box" wedding venue. With both event space and overnight accommodations, you can design not only your dream "day" but a wedding "event."
If you have any questions or would like to inquire about booking your ceremony, please feel free to reach out to our team at innkeeper@innonrandolph.com.