Vibrant Music Scene in Downtown Napa Valley
Sometimes, after a long day outside, soaking in the sun, drinking delicious wines, your body craves the experience of settling in to a darkened theater and feeling the full-body vibrations of some amazing music. Here in Napa, we are fortunate to have two incredible music venues within walking distance from the Inn on Randolph that draw some of the biggest names in entertainment:
Uptown Theatre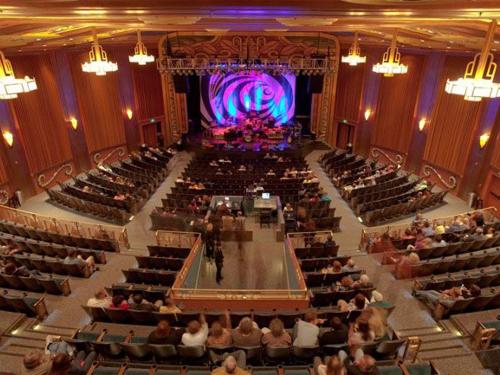 The Uptown is a landmark in Napa - its original, neon lit sign continues to cheerfully spell out U-P-T-O-W-N as crowds gather to give their tickets for the night's show. First opened in 1937 as a movie theater (Clark Gable and Carole Lombard were patrons when they lived just down the street from the Inn on Randolph at 447 Randolph!) the Uptown now serves as a fantastic concert venue. It's 1937 Art Deco interior has been preserved through the years, and the glory and grandeur of that era is on full display.
The Uptown is a four block walk from the Inn on Randolph and an 800 seat venue without a bad seat in the whole place. If you're planning to catch a concert during your stay with us let us know and we can buy tickets at the Box Office for you and save you the service charge!
Silos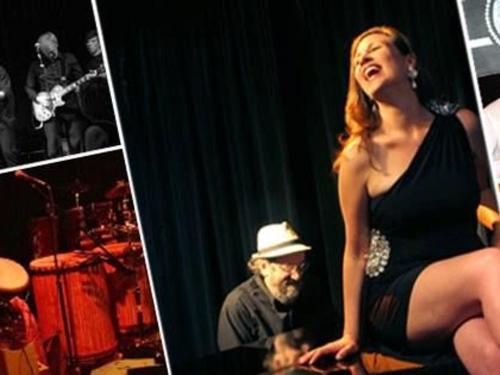 The local Napan's hot spot, Silos offers live music Wednesday, Thursday, Friday, and Saturday! Tucked away behind the historic Napa Mill like a classic Chicago Speakeasy, Silos features their own small crafted draft beers, a full liquor license and, of course, great Napa wines! Come on down to catch regular performances by some of Napa's local legends and maybe get a chance to see a Grammy Award winning artist sitting in on a set! If you're looking for a fix of live Jazz, Blues, Rock, Reggae, Smooth Jazz, or Motown, head to Silos!