Places to Picnic in the Napa Valley
A checkered blanket, a chilled bottle of wine, a basket filled with gourmet treats and your sweetie by your side among the vines; what could be more idyllic than a picnic in Napa
Valley? This beautiful part of the world offers so many perfect picnic sites, from Mount St. Helena in the north to the Carneros region in the south. In fact, we can't think of a better way to enjoy the views or the local wines. But before you grab a basket and head out for your al fresco adventure, there are a few things you should know.
First, there are just a handful of wineries in the Napa Valley that have a permit for picnicking. Below you will find details on some of our favorites, but for a complete listing check out the Napa Valley Vintners website here. Remember to always call ahead to find out about any recent changes in a winery's picnic policy. A word of advice on vineyard picnic etiquette: If you use a winery's picnic area, do not bring wine from another winery. It would be a little like bringing food from one restaurant to enjoy at another.
Picnicking is also a great way for the Inn on Randolph's gluten-free guests to enjoy lunch. We have insulated picnic basket or ice chests for you to borrow to keep your lunch treats cool!
Picnic at These Wineries...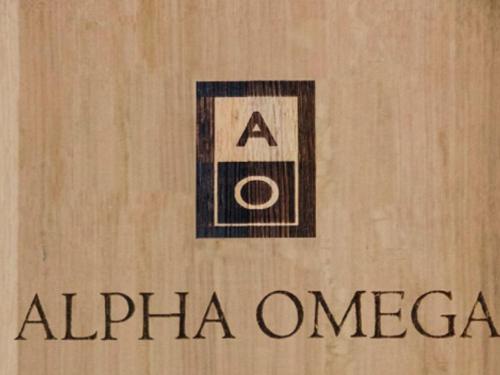 Alpha Omega
Surrounded by vineyards and mountains, the beauty of this rustic, farm-style winery is as captivating as its wine. Picnicking reservation recommended and available on a first come first served basis Monday thru Friday. Saturday & Sunday – Picnicking for Wine Club.
Clif Family Winery
Being centrally located makes this an ideal place to stop for a picnic and a nice bottle of wine. They also make a mean espresso to enjoy in the outdoor garden area.

Clos Du Val
Visit these picturesque picnic grounds in the heart of the Napa Valley. Whether sitting on the Front Lawn overlooking the vineyard or nestled in their Olive Grove, Clos Du Val is the great place to bring your lunch. Tables are limited, so reservations are strongly
encouraged
Cuvasion Estate
This historic winery location combined with its intimate atmosphere creates a memorable
place for a picnic. They actually offer picnic lunches for sale (24 hour advance notice required) and they have an awesome shaded picnic area. Be sure to make reservations.

Dutch Henry
Picnic tables and bocce ball courts are available. They are happy to offer both of them for your enjoyment and space may be reserved on a first call basis. They require guests to experience their Current Release Tasting while enjoying these amenities.

Frank Family
Always jovial and often brimming with laughter, guests that visit the tasting room often find the experience refreshing in that the only focus at Frank Family Vineyards is wine and fun. Just outside, visitors are welcome to sit under the giant elm trees, relax at the wooden picnic tables and enjoy spectacular vineyard views. This ever-popular winery can get very busy so make sure to make an appointment.

Rombauer Vineyards
Rombauer's garden picnic area is divine. As you meander through the lush gardens, you will marvel at over one hundred varieties of plants and gorgeous flowers and seemingly stumble across a few secretly hidden picnic benches. This is the perfect spot to sip a bottle of their delicious Chardonnay and enjoy a quiet picnic for two.
Rutherford Grove is one of the oldest family owned wineries in the Napa Valley. They invite you to enjoy their wines, stroll through the gardens and enjoy a picnic. A tasting or
bottle purchase is required prior to using the facilities.
Rutherford Hill
Rutherford Hill Winery's view combined with their wine offers an idyllic spot for picnickers. They do require a reservation for picnic table as well as a tasting or bottle purchase prior to using the facilities.

​​​​​​​William Hill Estate
William Hill Estate is a place where extraordinary vineyards are tucked away along the serene Silverado Trail. For a truly unique Napa experience try their Sunset on the Bench (see website for dates). Once a month from May to September, purchase a bottle of
William Hill Estate Wine, bring a picnic dinner and watch the sunset as it passes over the beautiful Napa Valley. They do require a reservation for picnic table as well as a tasting or bottle purchase prior to using the facilities.
Where to buy food...