Spa Services
We provide wonderful on-site massage services to help you relax during your stay at the Inn on Randolph. Our talented massage therapists can provide a solo or couples massage that can take place in your room or in our Cabernet Room.
Please choose from any of the services below at time of booking:
Individual 50 minute massage - $130
Individual 80 minute massage - $185
Couples 50 minute massage - $260
Couples 80 minute massage - $370
Additional Services and Treats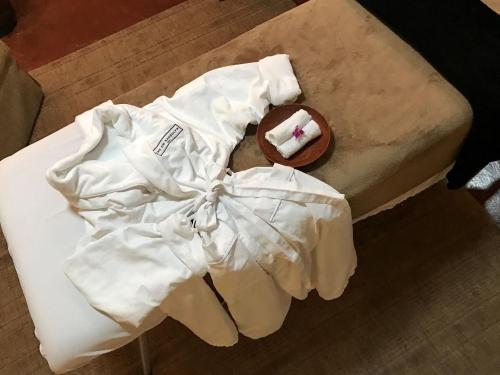 (Can be added to any 50min or 80min treatment, per person):
Deep Tissue (50min add $30/80min add $40)
Deep massage that relieves muscle soreness, joint stiffness, and promotes circulation.
Aromatherapy (50min add $30/80min add $40)
Soothe and detoxify with the best essential oil blends.
Feet Treat (50min add $30/80min add $40)
Rejuvenate and soften tired feet with invigorating exfoliation and reflexology.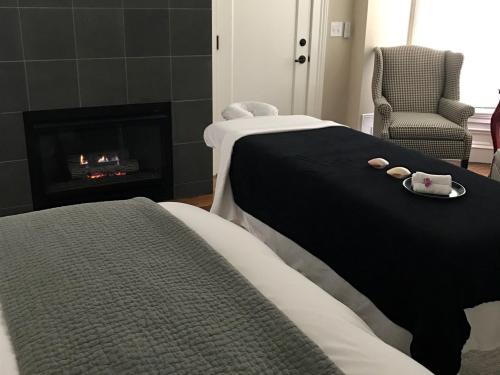 Hot Shells (50min add $40/80min add $60)
Heat therapy massage that helps to revitalize, and melt tension. Let the warmth of the sea shells sink deeply into your muscle tissue.
Spa Facial (50min add $40/80min add $60)
Both come with hot aroma towels, masque, and moisturizer for the face. 
50min Facial includes face, shoulder, foot massage.
80min Facial/Body Combo includes full body massage.
As a courtesy to other guests and our therapists, please give 48 hours notice to cancel or reschedule an appointment. Your service will be charged in full if cancelled within the 48 hour period.