A Response in Crisis
April 22, 2020
Category: Coronavirus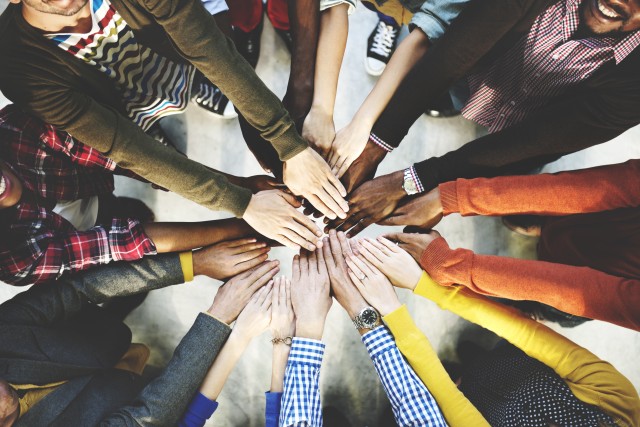 CLICK HERE TO LISTEN TO OUR BLOG CAST
Hello, everyone! We at the Inn on Randolph are happy to announce the revival of our blog! Now we bet you're thinking, 'your crisis is that you have re-started a blog?' That's funny, but no, that isn't it. Though we would love to revive our blog with gusto on how much we love what we do, and the area we are in, we simply cannot ignore the current state of existence - which is forming a response to a crisis; more specifically, the COVID-19 pandemic, otherwise known as Coronavirus.
Like so many other businesses we have had to shut our doors, and that has meant many things for our staff and guests that have been felt on a global scale. The emotions to work through, the stresses and concerns to overcome; they all can create such negative energy. But we have to find a way to come together through it all. This isn't to say that we ignore the bad, but that we come to acknowledge the good, or even go so far as to create the good if we have the capacity to do so.
"When I find myself thinking negative thoughts I remind myself that we are all in this together. I have been able to help deliver groceries and meals to my neighbors that need extra help. Volunteering where I can helps me stay positive and keeps my mind in the right place." - Romana Diaz, Operations Manager
We are proud to recognize that our local Napa community has stayed strong. They have been proactive in taking measures to protect each other and essential employees. To help out neighbors and even strangers. With each passing week there are new ways we are coming together to support each other.
At the Inn on Randolph our diverse staff have found ways to manage the Shelter at Home orders; whether it's through creative expression, assisting children with school projects, finding ways to exercise, spending time with loved ones (including pets) in their households, and supporting each other from a distance.
"We decorated my car for my friend's 60th birthday. Her party was cancelled so we gave her a parade!" - Deanna Messner, Director of Customer Relations
Each staff member is eager to return to work when it is safe so that we may once again interact with our wonderful guests and present to them what we love about what we do. Until then, we will continue to support each other, our community, and hope that global efforts will soon defeat this virus.
Now tell us...how are you doing?
Experience the Inn
An Inn on Randolph Blog & Blog-Cast
Written by Victoria Shavlik-Veeninga