Downtown Napa, California Hotel Rooms - Inn on Randolph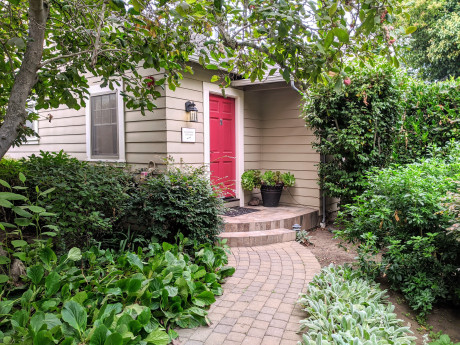 Randolph Cottage - Non Smoking
Enjoy French doors that open to a private patio garden. As one of our largest cottages, Randolph features a separate sitting area and luxurious king size bed.
The Randolph Cottage can be connected with the Washington Cottage.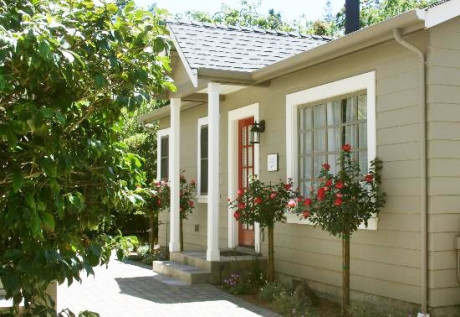 Fowler Cottage - Non Smoking
With no adjoining walls, this stand-alone cottage promises privacy as well as some special features that are sure to spoil – including dual shower heads, separate two-person tub, and beautiful limestone fireplace.
A cozy sitting area, bistro table and wet bar make this cottage an ideal location for a cozy evening at home. Create your perfect escape here.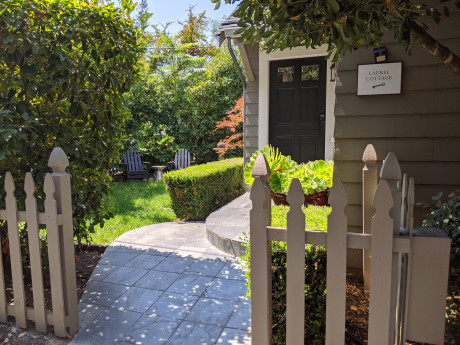 Laurel Cottage - No Smoking
Relax with your special someone in the private garden surrounded by a picturesque white picket fence or enjoy the river rock fireplace, expansive windows and luxurious king size bed inside.
The Laurel Cottage can be connected with the Franklin Cottage.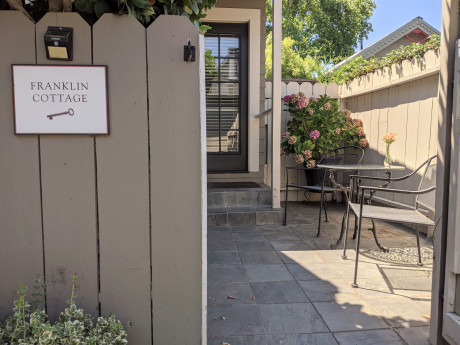 Franklin Cottage - Non Smoking
Unwind in the seclusion of your own courtyard under the shade of a magnificent Camellias at the bistro table. Upon entering the cottage, soothing sage tones, a gorgeous original stained glass window and large fireplace set the stage for a wonderful getaway.
The Franklin Cottage can be connected with the Laurel Cottage.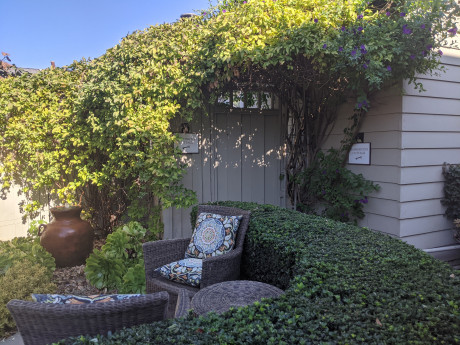 Washington Cottage - Non Smoking
This striking cottage assures privacy and is fitted with a king size bed, single person spa bath tub with shower head, a wet bar and a limestone fireplace that is ideal for quiet evenings inside. The Washington cottage is perfect for an intimate getaway. Other amenities include a mini fridge and wine fridge and TV.
The Washington Cottage can be connected with the Randolph Cottage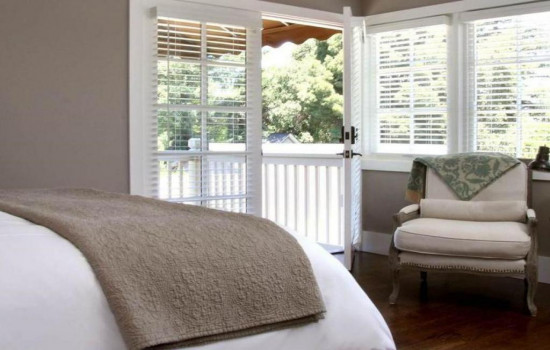 Union Room - Non Smoking
A private deck entrance leads into a large and airy upstairs room with beautiful garden views. A king size bed, lifestyle amenities, and spa tub complete the experience. The Union Room connects with the Walker Room (Please note this is a second-floor room accessed via stairs. Please choose a cottage or the Hannah Moore Room if steep stairs are an issue).
The Union Room can be connected with the Walker Room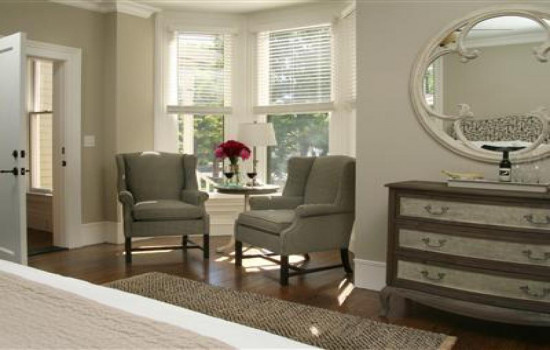 Accessible Hanna Moore Room - Non Smoking
Relax in comfortable oversized chairs beside stunning 10-ft bay windows in this accessible first-floor room. Accessible features include a closed captioning Television, strobe lights, a visual alarm, and a communication kit with a TTY machine and a visual door knocker. A lavish king bed, tasteful modern décor and a private bathroom with a roll-in shower and shower seat, along with a host of lifestyle amenities make for a luxurious stay. This room is named for the matriarch of the family that resided in this home for over 100 years.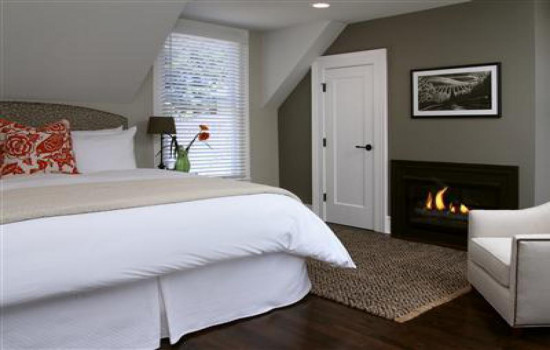 Jefferson Room - Non Smoking
This gorgeous upstairs room features impressive views of the front and back gardens, dormer ceilings, a cozy sitting area, and a king-size bed with luxury linens. The large private bathroom is complete with a two-person spa tub. (Please note the staircase to the second floor is historic and thus very narrow. Please choose a cottage or the Hannah Moore Room if steep stairs are an issue.)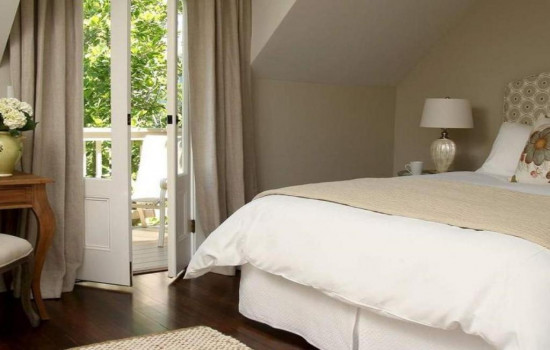 Walker Room - Non Smoking
Stroll onto your private balcony, which is enveloped by a Tulip Magnolia tree. Inside the room, you'll find dormer ceilings and a luxurious king size bed. Charm and warmth flow through this luxurious and cozy room. The Walker Room connects with the Union Room. (Please note the staircase to the second floor is historic and very narrow. Please choose a cottage or the Hannah Moore Room if steep stairs are an issue.)
The Walker Room can be connected with the Union Room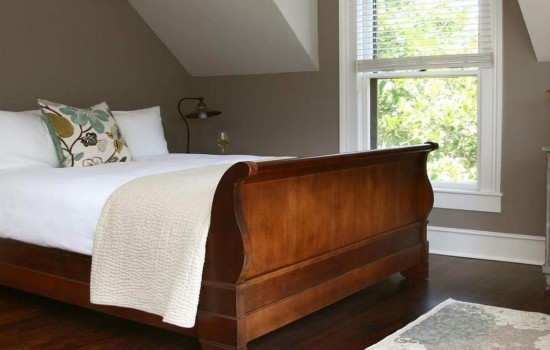 Wilson Room - Non Smoking
The Wilson Room is the smallest room at the Inn, yet it defies guest expectations with special features including large Victorian windows, quaint dormer ceilings, a beautiful CA-King size bed and a private bathroom with dual shower heads. (Please note the staircase to the second floor is historic and thus very narrow. Please choose a cottage or the Hannah Moore Room if steep stairs are an issue.)