The Perfect 24-Hour Getaway
June 05, 2020
Category: Napa Valley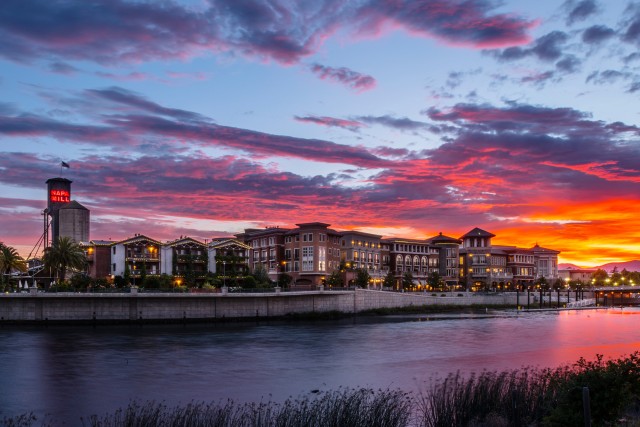 CLICK HERE TO LISTEN TO OUR BLOG CAST
Travel is going to look just a tad different in a post-COVID-19 world, and that calls for a bit of creativity. We won't have the same sort of contact with each other, our interactions with entertainment venues will be limited, and the typical hotel experience will feel different. But that doesn't mean we cannot adapt and still reap the benefits of a well-planned vacation, and a great vacation begins with options. Lucky for you, we've compiled some of our favorites to create the ultimate 24-Hour Getaway experience in Napa.
Arrival
While in the past the first day might be typically filled with savoring the moment of arrival after a bit of less-than-fun travel, when you only have twenty-four hours to enjoy everything, you have to put a bit more into it! To start...
begin your afternoon with
a Couple's Massage at the Inn
or
enjoy a romantic Gondola Ride on the Napa River
Afterward, head downtown for dinner at
Angele (French cuisine)
or
Oenotri (Italian cuisine)
Then, follow up with a tasty treat from
Anette's Chocolate's
or
from one of the many shops at the Oxbow Public Market
To complete your evening,
Walk along the Napa Riverfront or Oxbow Preserve
or
Hit up one of many tasting rooms in Downtown Napa
Departure
When it comes to the final day of travel, so many people will check out and head home. But the final day can hold so much more if we try!
Start your morning with
a Hot air balloon ride with a gluten-free to-go breakfast
Followed by a leisurely morning of Wine Tasting at
Frog's Leap
or
Round Pond
or
Raymond's Vineyards where, among other activities, you can blend your very own wine!
Stop for Lunch in Yountville at
Bottega (Italian cuisine)
or
R+D Kitchen (American cuisine)
Followed by exquisite desserts from
Kollar's Chocolates
or
Bouchon Bakery
An alternative departure day experience could be...
A decadent two-course and gluten-free gourmet breakfast at the Inn
followed by
a full day of wine tasting fun with Platypus Wine Tours
If that isn't the most perfect way to maximize a short stay with us in the Valley, then perhaps we can convince you to stay an extra night or two, for Napa is certainly not short on things to do, particularly when it comes to wineries.

Experience the Inn
An Inn on Randolph Blog & Blog-Cast
Written by Victoria Shavlik-Veeninga