Hiking in Napa Valley
Napa, though well know for wonderful wines and exceptional food, is also a great spot for hiking enthusiasts or for those who just want to work off some of the gluttony from grand adventures in the valley. The Vaca and Mayacama mountain ranges offer some wonderful hikes and exceptional views, and are a fun way to spend a few hours or a day in Napa. Make sure to grab some water bottles from the inn and always bring plenty of sunblock.
Within a few miles from the Inn on Randolph are three hiking areas that we frequent often:
Skyline Wilderness Park
Located only a few miles from the Inn on Randolph, Skyline Park is the most diverse of the south Napa trails. More than 850 acres and 25 miles of terrain provide guests a bit of everything from hiking, biking to horseback riding. And a variety of trails means anyone, from novice hikers to advanced trekkers, can find their perfect path. Trails meander through the shade of trees and open onto vistas of the valley. One of our favorites is The Ridge Trail. With fabulous views across the bay to Mount Tamalpais, it's well worth the effort. Or, try the beautiful and shaded two-mile hike to Lake Marie.
Day Cost: $5.00
2201 Imola Avenue
Skyline Wilderness Park
Westwood Hills Park
Westwood Park, located about a two miles from the Inn on Randolph, is the perfect hike for those short on time or those who want some steep hills to get the heart beating without giving up too much wine tasting time. On the way up to the Mount Veeder Appellation, this three-mile park has a variety of trails, from steep rugged terrain to open meadows and dense forests. The park also boasts some great views of Napa and idyllic picnic spots – perhaps the best of which is under the canopy of an oak tree with a sweeping hillside view. Starting at the parking lot on a paved road, a gentle ascent takes you through a scenic eucalyptus forest. With a handful of fireroads and footpaths, it's fairly easy to stay oriented, but a self-guided tour pamphlet under glass at the trailhead can help you find your way.
Day Cost: Free
3107 Browns Valley Rd, Napa, CA 94558
Westwood Hills Park
Alston Park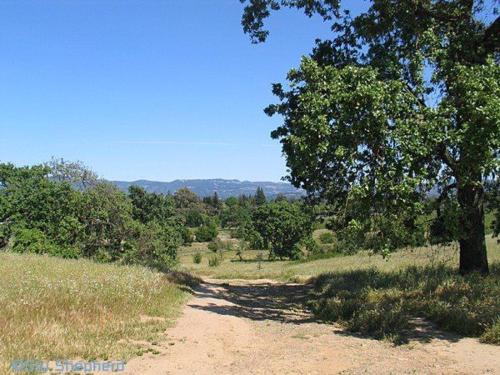 Located about five miles from the Inn on Randolph, Alston Park covers 157 acres in the unobstructed rolling hills of northwest Napa. The park offers three miles of meandering
trails where you'll find hikers, equestrians, mountain bikers and dog walkers enjoying sweeping, wide-open views of Napa Valley. The trails take you by old plum trees that are adorned with cottony white flowers in the winter, vineyards that hang heavy with grapes in early autumn and springtime wildflowers. The hiking is not overly strenuous and perfect for guests who want a little exercise, but also don't want to overdo it while on vacation. If you love dogs, this is the place to be as many locals bring their canine buddies with them to Alston, which offers an off-leash area.
Pro Tip: If you hike early in the morning and the weather is clear you will have an opportunity to take in the awe-inspiring sight of a mass of hot-air balloons beginning their ascent over the valley!
Day Cost: Free
2099 Dry Creek Road, Napa, CA 94558
Alston Park
If you are looking for more of a challenge or trying to get a bit more mileage under your belt, you can travel a bit farther up valley for some of wine country's most beautiful trails:
Bothe State Park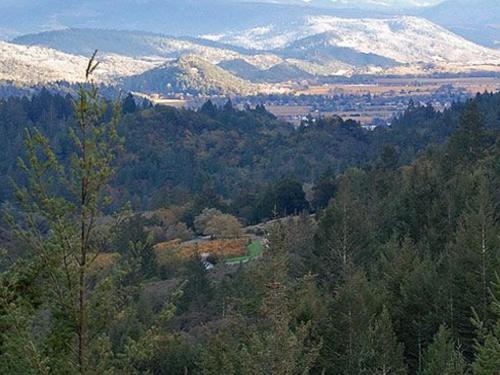 Located outside of Saint Helena and about thirty miles from the Inn on Randolph, Bothe State Park boasts almost 10 miles comprised of 12 different loops and a variety of terrain. The most popular trail is Coyote Peak which climbs 1.5 miles to the 1,170 foot peak for beautiful views of Mount Saint Helena. The park ranges in elevation from 300 to 2,000 feet above sea level and has stunning coast redwoods in the north slopes and canyons. Plenty of shady hiking areas make this park ideal for a hot sunny day. With fifty picnic tables, BBQ stoves and water faucets, Bothe also offers plenty of opportunity to stop and indulge in your favorite gourmet finds from Napa's markets. Pro tip: It's pronounced "boh-tuh," in case you were wondering.
Day Cost: $8.00
3801 St Helena Hwy North, Calistoga, CA 94515
Bothe State Park
The Palisades Trail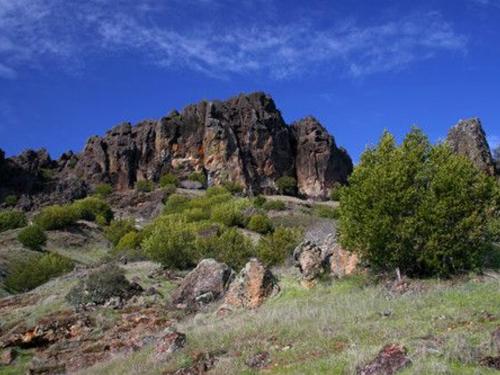 The Palisades trail is one of the most scenic and popular trails in wine country. Though the hike can be a serious workout for some, you will be rewarded with sweeping views of Napa Valley, unique volcanic rock formations, grasslands, forests, and, if your timing is right, beautiful spring wildflowers. Don't worry; a relatively moderate grade means you don't have to be a mountain climber to tackle the hike. A few options provide some flexibility in just how strenuous your path gets. You can do an up and back, stopping to turn around when you are tired; or, if you have access to two cars, you can leave one at the Robert Louis Stevenson State Park near the Table Rock Trailhead and do the trek one-way, starting at The Oat Hill Mine Trailhead in Calistoga. The full climb is almost 11 miles. If you complete it make sure to reward yourself with a big glass of wine back at the inn! The Oat Hill Mine Trailhead is located about 45 miles north of the Inn on Randolph at the junction of Silverado Trail and Highway 29 in Calistoga. The trailhead is on the northeast side of the intersection where you'll find a small dirt parking area.
Pro Tips: Most of the trail is exposed to sun, so be sure to bring along protection from the
rays. Also there are no water stops along the way, so make sure you take enough with
you.
Day Cost: Free
The Palisades Trail